After two seasons with a minimum program in Superkart due to the health crisis linked to Covid19, a more complete program has been again drawn up for 2022. Four races are proposed as part of the French Championship, still of an international nature while a few revolutions are preparing, which should renew interest in sport. Indeed, it is a competition open to everybody, foreign drivers as well as to beginners.
The calendar approved by the FFSA should be based on a mix of circuits and meetings, including news, returns and tradition :
Thus, the opening would take place at Pau-Arnos at the end of April (April 30 and May 1) The hilly track was appreciated by the protagonists when it was discovered (1st time) at the end of the 2021 season. This time the discipline will be incorporated into the Coupe de France of circuits (Auto)
The second stage more classic would take place at Magny-Cours from June 4 to 6, as before during a Belgian meeting (Tourism / GT open / 2 CH). However, to be admitted, the races will be spread over 3 days.
The third round should go to Le Vigeant (Val de Vienne) from July 1 to 3, in parallel with a Peugeot meeting.
Finally, the suspense will end at Nogaro on September 10 and 11 during a meeting reserved for historic vehicles. The Spanish pilots, with lack of running, are expected to join the field.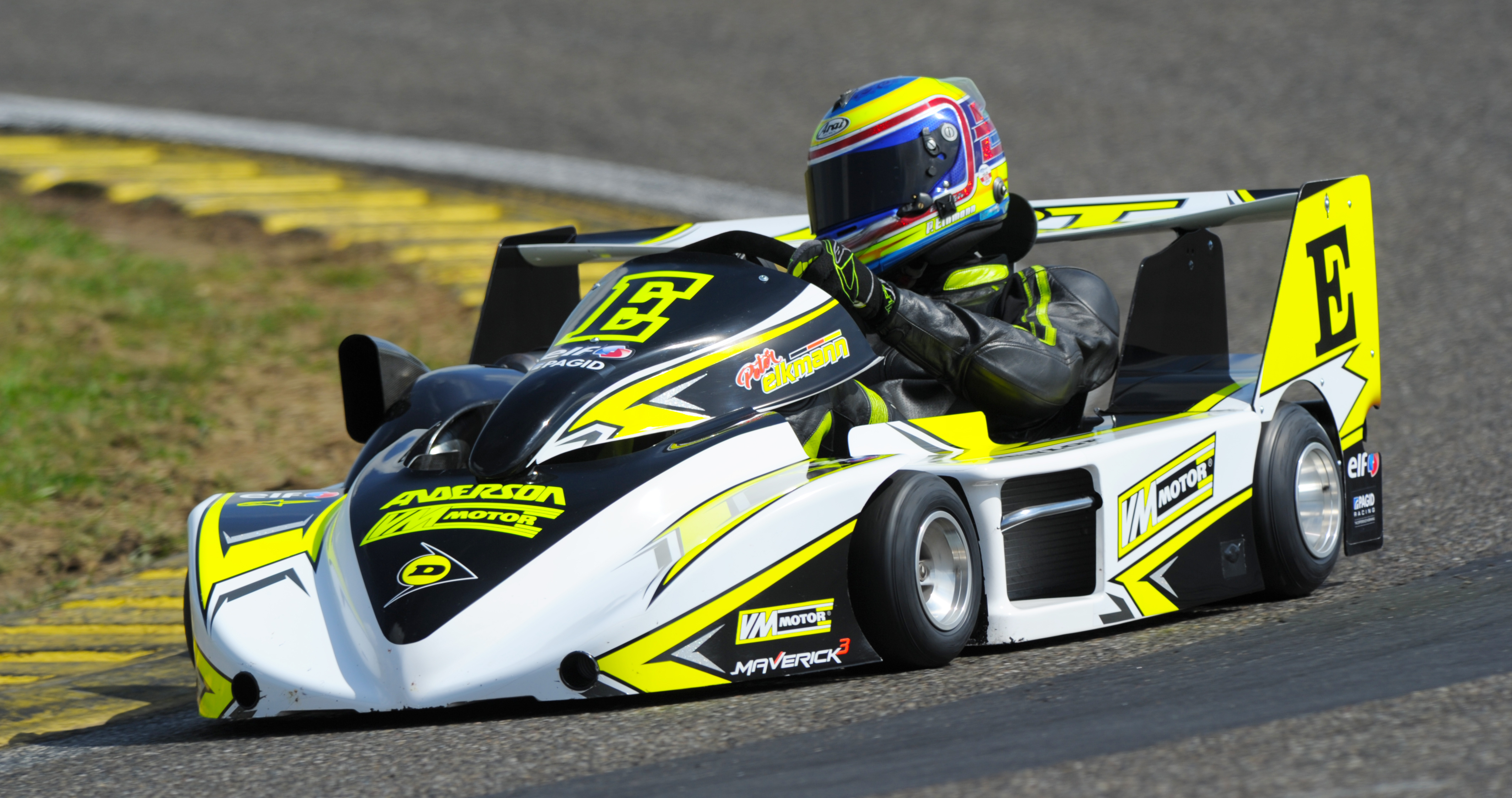 * Outside our borders, Great Britain via its Organizing Club (BSRC) has already published a schedule where all categories related to Superkart are gathered (including KZ typed long-Circuit). If the post-Brexit difficulties are undeniable and slow down the arrival on the continent of pilots of His gracious Majesty, this year the duplicate dates are in principle avoided, leaving the opportunity for some to participate as they have expressed their intention in Div.1.
* The flagship race of the category will be repeated at Assen in August and has already opened its pre-registrations.
* A European Championship at Le Mans is envisaged (October 29-30) but not confirmed.
* The seven-time French Champion, Peter Elkmann has decided to reorient his sporting goals and will no longer play for the title. Still a Superkart defender, he will reserve himself for the Magny-Cours and Assen events. Freed from his domination, the way is clear for a diligent and methodical driver to get more involved and try to put his name on the prize list. The motivation within the peloton should be heightened.
A revolution seems to be underway, the FFSA will authorize indirect injection into the events of this Championship. Obviously not blindly, but in the form of a kit comprising a single box with ignition and this at a cost comparable to the double carburetor and which should be made available by the manufacturer VM, box adaptable to all brands of engines and to any requester without privileged. The desired goal is in particular reliability and ease of use. Only one restriction will be imposed, each competitor-user must have a tank modified or verified by its manufacturer or by VM itself.
The French Championship will always be accompanied by a Coupe de France depending on the equipment used. Registrations, technical details and regulations will be specified later. Drivers looking for a new Challenge like those already equipped can polish their weapons and save their dates.