Détails

Écrit par BOURLAT Jean Christophe
Création : 10 juin 2019
Simultaneously the KZ (125) was on the program of major events of Long Circuit races. On the one hand, the 125 Open British competed in Donington in parallel of Superkart, and on the other side, in France it was the return of a legendary circuit for speed and the phenomenon of "bump drafting": Carole.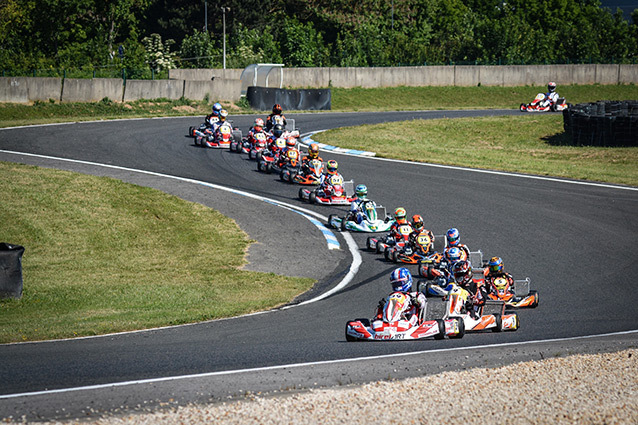 The circuit had already hosted several European Championships (125 ICC), a World Cup in 2003, and many Championships or Cups of France of the specialty. The last Karting event on Carole's track, mainly set for the bike, was in 2010.
The re-entry on the calendar - under the leadership of Rosny Club - this round as part of the Long-Circuit Championship has created a real craze not known for many years.
Former drivers who wanted to remember moments of glory, better prove that they know still turn the steering wheel, Sprint Champions who wanted to discover a so famous event, regulars drivers of the discipline, in sum many postulants who answered present. Thus 94 engaged on 3 fields (KZ, KZ Master and KZ Gentleman) were listed, an almost incredible workforce today !
For the anecdote drivers seen in Superkart shared this game.
Thus, Franck Savouret gets podium in Gentleman the victory escapes him for 7 hundredths. In Master, Grégory Guilvert finishes 5th. Among youngsters, Nelson Bondier, who will return to Dijon in July, wins the prefinal but was in the end beaten by a whisker in the final for only 4/100th, Claude Monteiro (4) shone, Paul Louveau (12th), Raphael Redondi or Teddy Legendre actively participated, Jean-Marc Marchese chose Carole rather than Donington, he ran all his races without trouble with pleasure (15th in the prefinal).
Jean-Christophe Bourlat