Détails

Écrit par BOURLAT Jean Christophe
Création : 8 juin 2018
The unusual date of the Superkart Coupe de France on the Anneau-du-Rhin circuit is approaching (23 & 24 June), several factors should favor the interest of the competitors for this original event. 3 weeks after the races at Donington, it did not run up against a duplicate with another European event (no BSA event in UK):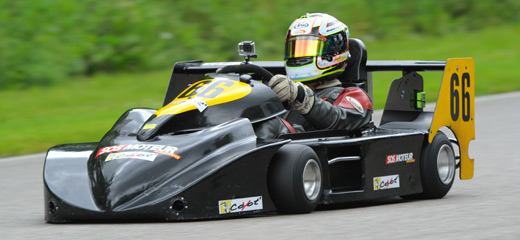 If the unofficial date of registration is imminent, it is still possible to register on the site ffsakarting.org. The choice of this circuit practiced for the first and only time in 2016 was dictated for its geographical location, particularly favorable to the participation of occasional competitors that come from Germany, the Netherlands or Switzerland for example ...
An exceptional endowment like last year will be granted and should motivate competitors. Beyond a minimum number of participating drivers (Quota> 15), it will be offered a full entry for the French Championship 2019 to the winner of the event or to his second if in parallel the winner also wins the Championship 2018.
Yannick De Brabander took advantage of this award last year.
This event being unique, it will take place according to a specific and innovative scheme. A qualifying session and a sprint race called the qualifying heat of 9 laps (32 km) that will determine the grid of the first race. Two races of at least 45 km (13 laps) – in dry weather- the grid of race 2 determined by the ranking of race 1. The winner will be the one who has achieved the best score completing the both races.
It is organized under the auspices of the FFSA and unlike the events of the European Championship or France, it is possible to participate with a license "national". This is valid for French drivers but also for European drivers provided they have the authorization of their ASN (Federation). This is valid for our British friends whatever their equipment (single cylinder or F450).
µA 4-stroke Cup was considered without distinction of cubic capacity according to the number of participants. Among the competitors initially interested, some (Dutch and Germans) remain uncertain because of lack of spare parts to repair their engine. If they can be rescued, it is with pleasure that they declared wanting to join the list.
Gentlemen competitors dont miss this special event !
JCB & ES