Détails

Écrit par BOURLAT Jean Christophe
Création : 26 février 2017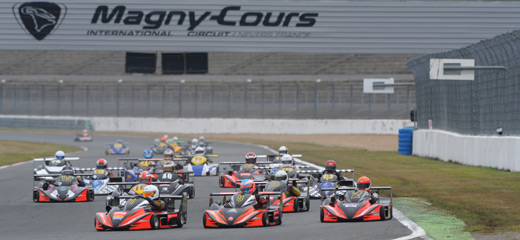 If the main dates of 2017 calendar had been set, the final deal of two meetings required time to be finalized. The first meeting envisaged at Magny-Cours has just been confirmed. The FFSA takes over a project initiated by the Dutch Team. The French Open Superkart Championship remains the only International Championship of the discipline in Europe.(except European CIK)
The 2017 French Championship counts 5 rounds, including two or three races depending on the event, all of which are entered on the CIK calendar. In parallel, the European Championship should take place in three rounds, including two events identical to those of 2016 (Donington and Assen), it is still subject to validation by the FIA-CIK. The French round of this championship is assured. It will take place at Le Mans and will be decisive as it is the final. The International Cup that rewards the best single-cylinder driver will take into account all stages, like Division 1.
The start of the competition is late this season, providing enough preparation time for competitors. It seems, moreover, that several surprises should soon be announced; New drivers, amazing change of chassis for some leaders, new equipments including a much-anticipated 4 stroke (KTM) to develop the category and attract future candidates.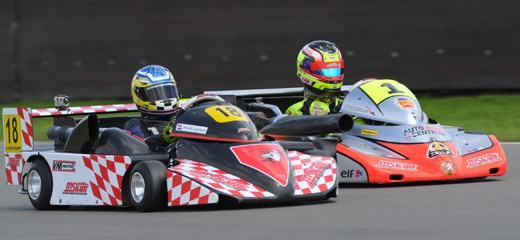 1) The season starts with Magny-Cours on April 20th and 21st. The return of this circuit was desired but due to its exceptional integration during the 24h Touring Car Endurance Series and the new Prototype Endurance Series, the training sessions and a qualification will take place on Thursday, the races on Friday. However, following a preliminary inquiry, 25 drivers (British, Dutch, Germans, Swiss and French) have already scheduled their arrival before the official opening of the entry form.
2) The second stage at Ledenon (20th & 21st May) has become a great event and very much appreciated by Karting family. The Superkart is now associated with the KZ long circuit races.
3) The third stage is also a return on a traditional circuit for the Superkart with the heats of Nogaro (23 to 25 June) and its audience always numerous. The Superkart had to postpone this appointment in 2016, it logically finds the paddock of the FIA Truck Grand Prix.
4) The fourth round returns to Dijon (6 to 8 October) on a new date. The circuit is best situated to receive North European and Swiss drivers. Due to the circuit's renovation plan, Superkart was forced to give up its usual March appointment. A recent agreement allows the discipline to be welcomed in an event reserved for historic vehicles. The Superkart is already on the advertising poster !
5) Finally to close the suspense, the European race at Le Mans will also serve as support for the French Championship (27 to 29 October). A specific ranking of all drivers participating in previous FFSA events will be established. The entry must be made via the CIK and only driver equipped with approved engines will be legitimate. Details will be provided later.
In order to avoid the possible handicap of a first event during weekdays and to reinforce the search for performance, two results will be discounted if all the programmed races (13) are carried out. A special rate for registration (complete entry form) to all FFSA events allows a substantial saving.
The "Cup of France" come back to Croix-en-Ternois during the Karting meeting (KZ2) but it will be a one shot event and will receive a special and exceptional endowment.
Jean-Christophe Bourlat et Eric Sévère